"What is a Kurti?"
My British classmate asked me, to which I had no easier way to explain.
Consequently I tried to find articles on the internet to share with her. But I was not able to find much information on this despite the fact that many people are asking this question.
This is why I had to take the matter into my own hands and write an article.
For those who are looking for a short answer.
What is a kurti? A Kurti is an Indian traditional top worn by females. It can be worn in a formal setting as well as informal. It is popularly known as Tunic in the western society.
For those who want to read more about this beautiful traditional attire read on,
In this article you will learn the following:
1: The Origin of the Kurti,
2: Who wears Kurtis,
3: Where the kurti is supposed to be worn,
4: How is the right way to wear a Kurti & the types of Kurtis, and
5: Some examples of Kurti designed by our designers.
Origins of Kurti
A "Kurti" is said to be the daughter of the traditional long kurta worn by the people of North India in the past.
It has grown and become a part of the world over time.
The kurta evolved from the traditional long shirts worn in Northern India.
Kurta is a term used to describe a long shirt, and Kurti is the feminine variant of Kurta.
In the Western world, people call it as Tunics.
A cut Kurti is a loose collarless shirt that is popular in many parts of South Asia and is now popular all over the world.
The kurta has its origins in late-ancient or early-medieval Central Asian nomadic tunics, or upper body garments, and has evolved stylistically over the centuries, particularly in South Asia, as a garment for everyday wear as well as formal occasions.
People make kurta traditionally out of cotton or silk.
Then they wear plain or with embroidered decoration, such as: and it can be loose or tight in the torso, typically falling just above or below the wearer's knees.
The front and back of a traditional kurta are made of rectangular pieces, and the side seams are left open at the bottom, up to varying lengths, to allow for movement.
Who wears Kurtis?
It is a common Indian dress style, particularly in the northern regions.
The trend and origin of this clothing style are from north India, and it has spread to other parts of the country through modernised wear. Females in the north predominantly wear Kurtis while the women in the south wear sarees.
Where are we supposed to wear the Kurtis?
Women like to wear modest dresses that they can wear to a wedding, college, office, parties, and a variety of other occasions.
The Kurti is also not just for Indian women.
Other women around the world are wearing Kurtis for a variety of reasons, including making a distinct fashion statement at the various events they attend.
How is the Kurti worn?
People like to pair the straight cut kurtis variant with jeans.
Sometimes women wear kurtis as blouses usually over jeans or pants.
Women prefer jeans over pyjamas or leggings because they are more durable for rough use.
The majority of kurtis match blue jean
Kurtis are now fashionable. Generally some people wear it under a suit, while others wear it as a blouse over other bottoms.
Various regions have different cultures across India and these influence the designs of Kurtis as well.
Some of them are as follows:
A conclusive guide with everything about the Kurtis
1: Bihari kurti
2: Uttar-Pradesh kurti
3: Punjabi kurti
4: Gujarat kurti
The Bihari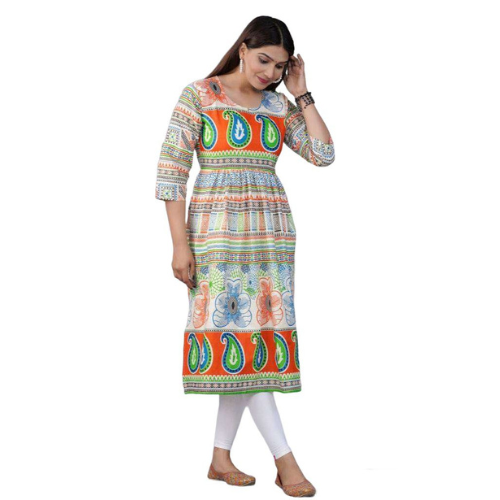 The majority of women in the state of Bihar wear this style of Kurti.
It is the identity of the tradition of the State.
Uttar Pradesh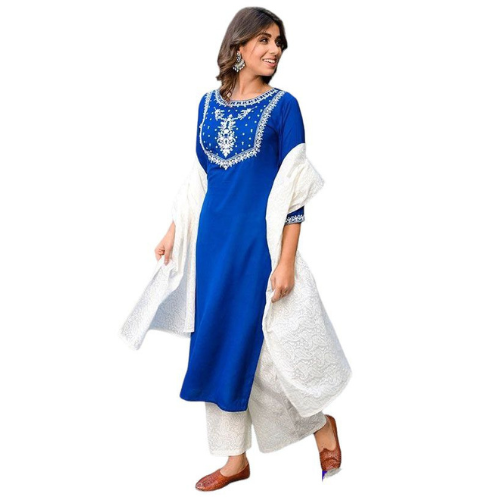 The majority of people in Uttar Pradesh wear this Kurti.
It is UP women's traditional style.
Punjabi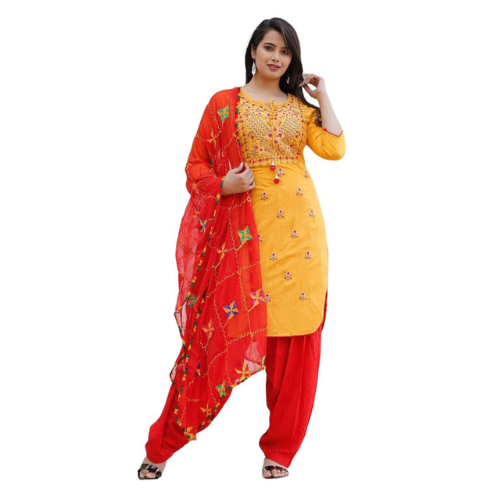 It's a Punjabi Kurti.
It is one of the most common types of Kurtis on the market.
This is the all time classical popular Indian Kurta.
The classic look generally consists of an ethnic salwar at the bottom as well as an ethnic dupatta at the top.
Gujarati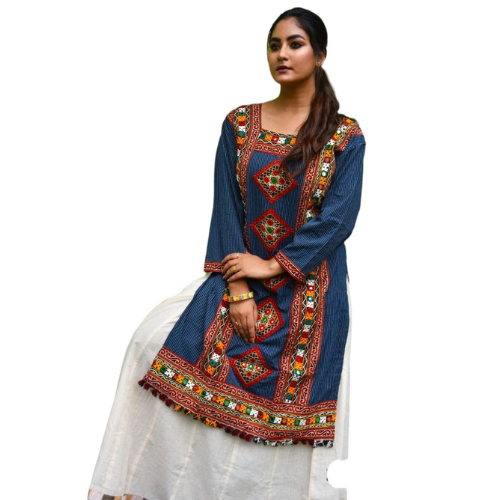 People of Gujarat love wearing their traditional style Kurtis.
Gujarati women wear this traditional dress. Their garments display Gujarati embroidery skills and color choices.
Now that we've looked at some of the different types of Kurtis and learned about their history additionally we can take a look at some of the most recent designs created by our designer in response to market trends.
Some of our designs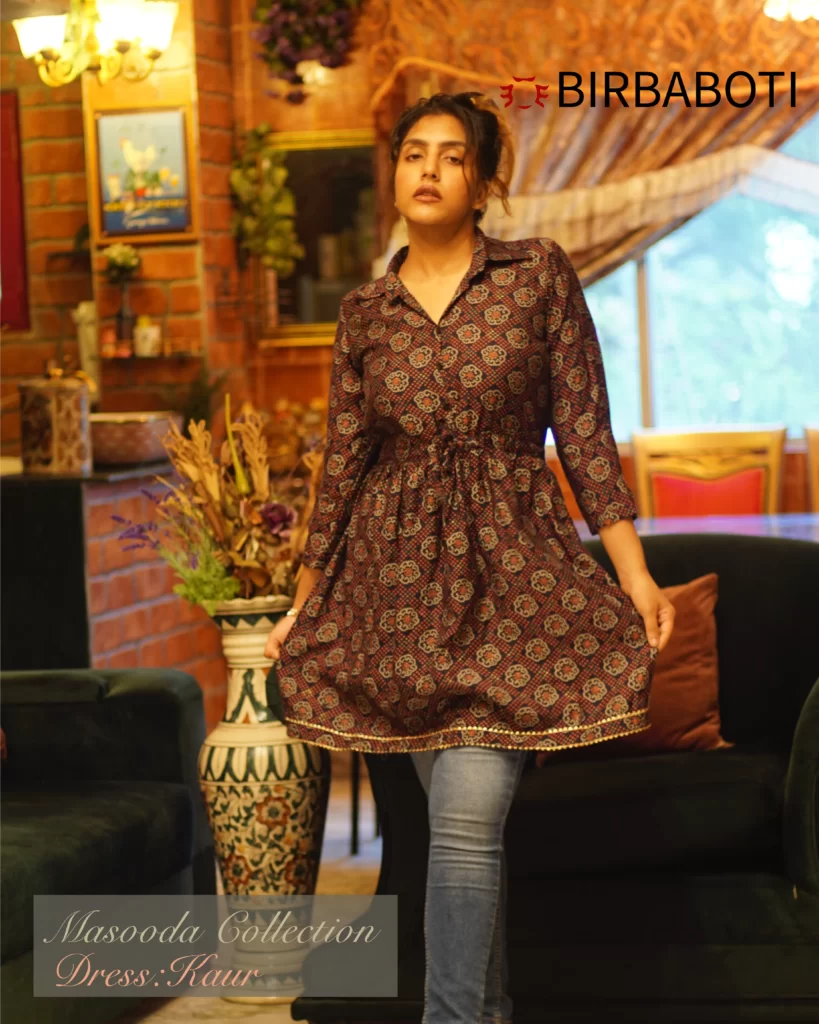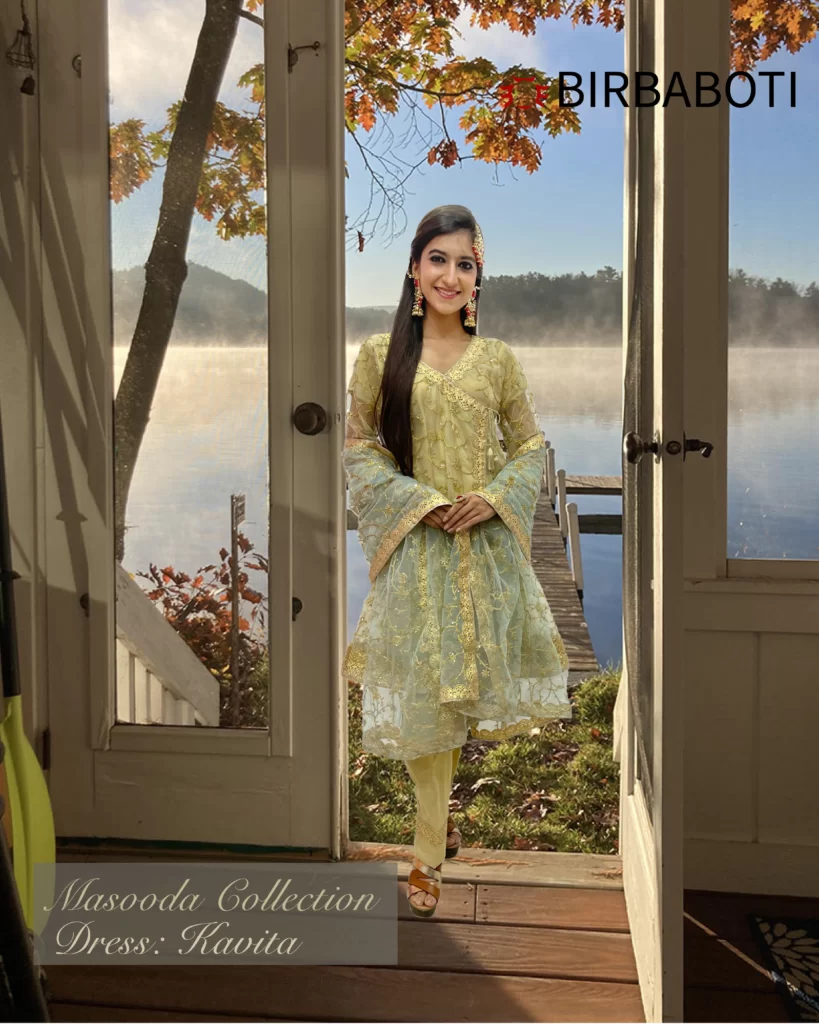 If you are looking to get Women's Apparel in wholesale such as Abayas/Burqas, Jalabiyas, Kaftans, Kandooras, Cardigans, Kurtis, Skirts, Tunics, Pants, Dupattas, Shawls, Skirts, Jackets, designer gowns, nightdresses etc, then please get in touch with our team: [email protected]
We are a wholesale manufacturer of Women's Apparels, we supply clothing to Middle Eastern, North American, Europenan and Asian countries.
Read more
Check out our shop by clicking here
Follow our social media pages to stay updated with the latest trends:
Official Birbaboti's Facebook Page,
Birbaboti's Events Group on Facebook (Women For Tomorrow), and
Click here for Birbaboti's Instagram Page
Read more articles from us by clicking here