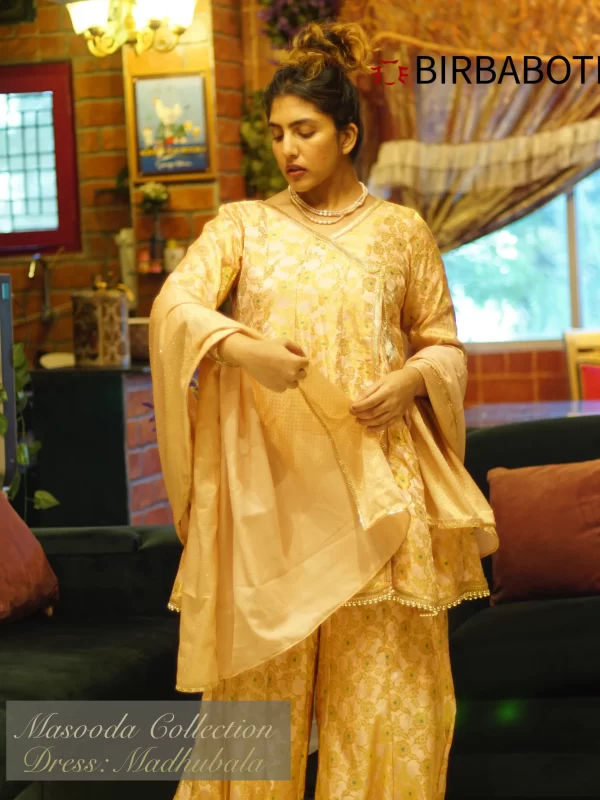 This Collection Consists of 13 Designs from Halo Party Wear To Daily Wear
This beautiful collection represents the emotional journey of a strong independent single mother who built her own real estate empire on her own from scratch.
We want to take charge for women's growth
Most of the profits generated from the sales of Birbaboti's Clothing line contributes to the events focused on raising awareness about problems faced by Women
Raising Awareness for Women's Challenges
Times are changing, women can do everything men can do and we want to remind them this every time we can.
Women Led Brand
We employ women, we support businesses that are ran by women.
Environmentally Friendly
Our materials are mostly natural. We care about the environment and we are constantly using our manufacturing process that uses green energy.