Well it is winter time and i'm ready to get my shawls out. Shawls are like accessories which upgrade your fashion game in winters. It adds an extra element of style to your clothing, you can wear it in different styles and it will never be wrong. You just have to know how to style it in a proper way so lets get through this article and learn more about shawls because winter is coming.
What is a Shawl ?
A shawl is a straightforward article of clothing from Kashmir that people casually drape around the
shoulders, upper body, arms, and occasionally the head. It typically takes the form of a rectangular
or square piece of cloth that we fold into a triangle, though it can alternatively take the form of a
triangle. Oblong shawls are among the other shapes.
For those who want to read more detailed information:
1: The Origin of Shawls
2: Who wears shawls?
3: Where and when to wear shawls?
4: The right way to wear shawls along with the types of shawls
5: Types of shawls
1: The Origin of Shawls
The northernmost part of the Indian subcontinent, Kashmir, is where the words "shawl" and
"pashmina" originate. According to sources, an Iranian scholar named Sayeed Ali Hamadani brought
cashmere crafts to Kashmir in the fourteenth century. He discovered that the Kashmiri Ladakhi goats
produced silky wool. He created socks out of some of this goat wool and presented them as a gift to
Sultan Qutbuddin, the ruler of Kashmir.
Hamadani then suggested to the monarch that they use this wool to launch a shawl-weaving
business in Kashmir. That is the history of pashmina shawls. According to a 2014 UNESCO
assessment, Ali Hamadani was one of the key historical personalities who influenced Kashmir's
culture through architecture as well as the region's thriving arts and crafts scene and commerce. He
introduced information and skills to Kashmir that spawned a whole industry.
After Napoleon's retreat from the Egyptian campaign in 1798, Asian shawls made their first
appearance in Europe. The cashmere shawl created in the Kashmir valley of India from the delicate
Tibetan goat's fleece was the most well-liked import. The Paisley shawl, which was manufactured in
Scotland using machines to satisfy the demand for shawls among women in the 19th century, was an
adaption of the Indian shawl rather than a replica.
2: Who wears shawls?
shawl, a square, oblong, or triangular protective or decorative garment of clothing worn, typically by
women, across the shoulders, neck, or head
In the majority of the world's regions, it has long been a common item of apparel. Since women in
Europe and America wore shawls with practically all of their attire during this time, it was known as
the "shawl period" from around 1800 until the 1870s, when the fashion silhouette shifted.
3: Where and when to wear shawls?
Shawls are used for warmth, to go with a costume, and for symbolic purposes. The tallit, a popular
style of shawl used by Jewish males during prayers and rituals, is one. Women have covered their
heads with shawls in Christianity. Shawls are worn for additional warmth (and style) at outdoor or
indoor evening events, where the temperature is warm enough for men in suits but not for women
in dresses, and where a jacket could be improper. In addition to these religious functions described
above.
4: The right way to wear shawls along with the types of shawls
You are mistaken if you believe that shawls are out-of-date and are only worn by the elderly. A shawl
is a multipurpose item of clothing that can be worn in a variety of ways. Not only can it keep you
warm, but when worn correctly, it can also be a terrific fashion statement! In this essay, we'll
demonstrate a few original shawl-wearing styles for you.
There are various ways to wear a shawl. There are certain ways that Europeans and Arabs wear
shawls, and South Asians also have a method for doing so.
How to Wear a Shawl in a Few Easy Ways
– The conventional method
– Wear it as a dupatta.
– Use it as a scarf.
– Use it as a poncho.
– Wear it as a shrug.
– Wrap Asymmetrically
5: some types of shawls
The Kashmir shawls: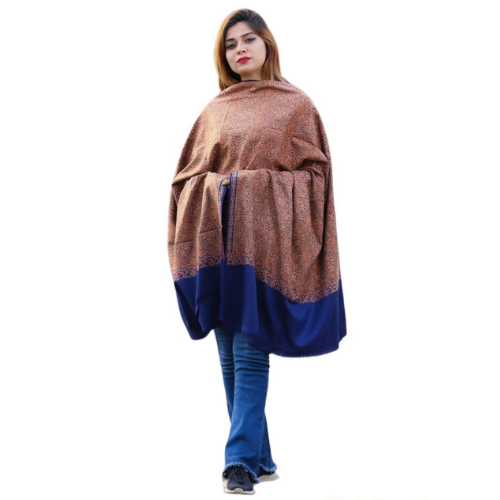 Traditionally constructed of the pashmina or shahtoosh wool, the Kashmir shawl is a type of shawl
distinguished by its Kashmiri weaving. The Kashmir shawl was first worn by Mughal royalty and
nobles and is renowned for its warmth, lightweight, and distinctive buta design. It was brought to
Europe in the late 18th century when Queen Victoria and Empress Joséphine used it to great effect
as a prestige and exotic luxury symbol. As cashmere, it became a toponym for the Kashmir area
itself, influencing mass-produced replica industries in Europe and India and popularising the buta,
now known as the Paisley motif.
Pashmina or kar Amir shawl :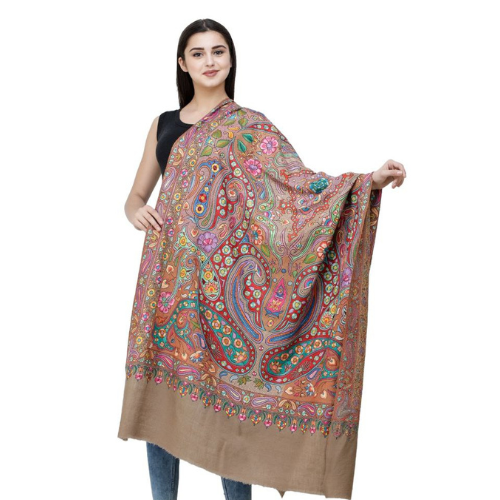 The majority of Kashmir's woollen textiles, especially its finest shawls, were and still are made of
Pashm or Pashmina, which is the fibre obtained from the wild Asian mountain goat Capra hircus.
Consequently, the shawls earned the name Pashmina. The fine fleece used to make shawls comes
from the animal's underbelly, which sheds as warm weather is approaching and grows underneath
the animal's coarse, woolly outer coat.
People made lower quality materials from the wild mountain sheep of the Himalayas or the
Himalayan ibex. However, the softest, silkiest, and warmest fleece wool is that of the wild goats, and
people collect it in a painstaking process from shrubs and rough rocks against which the animals rub their fleece
as summer approaches.
Do-Shalla shawl :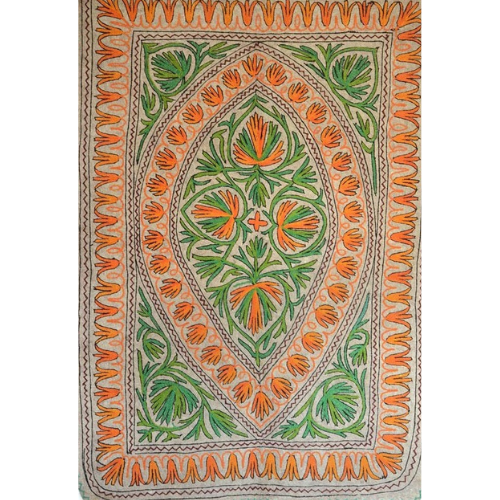 Emperor Akbar admired the Kashmiri shawls greatly. He started the trend of wearing
them back-to-back, in pairs, so that the undersides of the shawls were never visible. At that time,
shawls made of gold and silver thread or those with a border decorated with fringes made of gold,
silver, and silk thread were the most sought-after.
Namda and Gabba shawl :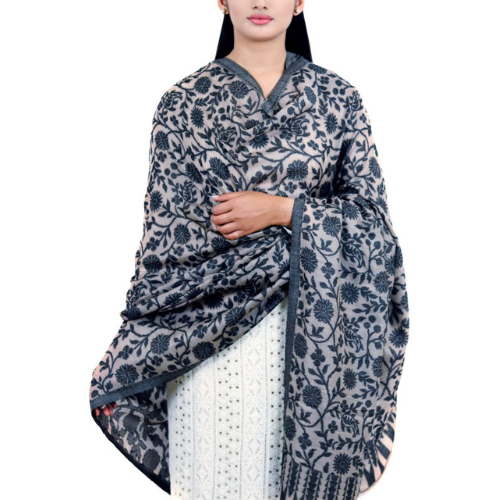 A milled blanket dyed in a simple colour serves as the foundation for a gubba. People make with wool or cotton
threads and bright, vibrant designs, and do embroidery. Gubbas are blankets with geometric
patterns cut out and patched on them, with little to no embroidery on the seams and open spaces.
They have a more folk-style feel. The work is more like to appliqué. Bright, appealing colours are
used. People use them as namdas, or inexpensive floor covering, for dewans.
Knit shawls :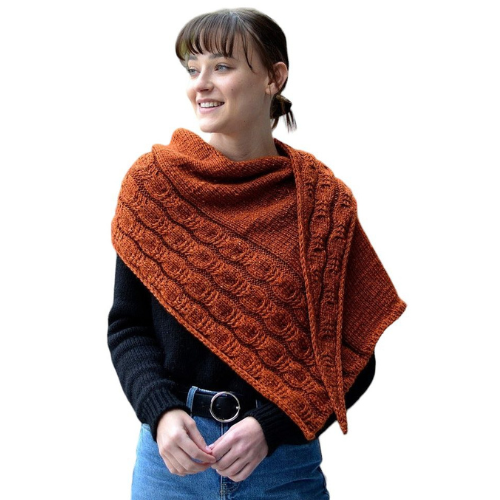 Shawls with triangular knit lace patterns are often knit from the neck down, with or without shaping.
Faroese lace shawls, in contrast, are knit bottom up and have a gusset in the middle of the back. Two
triangular side panels, a trapezoid-shaped back gusset, an edge treatment, and often shoulder
shaping make up each shawl.
If you are looking to get Women's Apparel in wholesale such as Abayas/Burqas, Jalabiyas, Kaftans, Kandooras, Cardigans, Kurtis, Skirts, Tunics, Pants, Dupattas, Shawls, Skirts, Jackets, designer gowns, nightdresses etc, then please get in touch with our team: [email protected]
We are a wholesale manufacturer of Women's Apparels, we supply clothing to Middle Eastern, North American, Europenan and Asian countries.
Read more
Check out our shop by clicking here
Follow our social media pages to stay updated with the latest trends:
Official Birbaboti's Facebook Page,
Birbaboti's Events Group on Facebook (Women For Tomorrow), and
Click here for Birbaboti's Instagram Page
Read more articles from us by clicking here